To generate reflection in anticipation of our upcoming Quarterly issue on congregational vitality, we asked Covenant pastors serving in a variety of congregational contexts, In your experience with the vitality pathway, what were the primary gains for your congregation? The primary losses? We invite you to share your own experience in the comments section.
---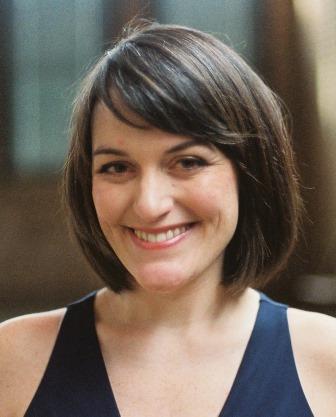 "Wakefield is a predominantly white church in rural northeast Nebraska, averaging about ninety in Sunday attendance. The vitality pathway has given us tools for conversation about our life and health and an awareness that we are not alone in our journey. The biggest challenge has been taking conversations to the next level to discern when and how to bring about real change, while also being realistic about the pace of such change. Our congregation has gained a healthier and happier pastor because of resources and connections the pathway provides. In particular, our involvement in Navigate put me in relationship with a handful of other pastors in similar settings, with a similar passion. After three and a half years, we still gather regularly to encourage and support one another in our ongoing efforts to lead vital churches. As a young pastor, this collegial support has been priceless for me, and I think, by extension, has benefited our church as a whole." Kelly Johnston, pastor, Wakefield Evangelical Covenant Church, Wakefield, Nebraska
---
"Iglesia del Pacto Evangélico de Albany Park has an average Sunday attendance of seventy, representing ten different Latino nationalities. Sixteen months in the vitality process have taught our current leadership new concepts and shown them new faces of authority from the denomination interested in the healthiness of our church. As pastor of a once-divided church, I have been revitalized through personal relationships with vitality staff and fellow-pastors on the Navitage. This has enabled me to continue leading church leadership through a major reorganization, focused on the realization of our vision and mission. Developing a behavioral covenant has helped participants understand the danger of conversations that inhibit growth as well as what we need to do to cultivate a healthier climate. The journey has not resulted in any losses in our first-generation, Spanish-speaking congregation. However as we forge along, it is evident that congregational follow-up and subsequent progress depend on the proactiveness and the vitality of a pastor who is both bi-lingual and bi-cultural." Tomás Sanabria, pastor, Iglesia del Pacto Evangélico de Albany Park, Chicago, Illinois
---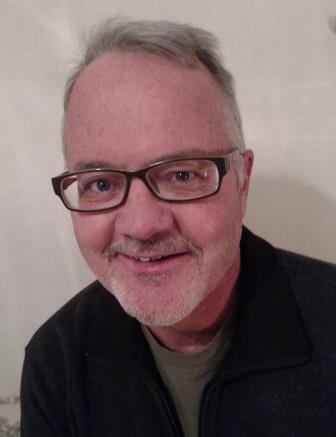 "Countryside Covenant Church is a 73 member, 115 year old monoethnic church located on a county highway in rural LaBolt, South Dakota. The vitality pathway has given us language and constructs to understand what type of church we are and what is happening around us. We were able to hold the course of the changes the Holy Spirit led us to when the effects of those changes created tensions within the church. Through the behavioral covenant we gained the ability to speak the truth in love and to recognize that disagreement and conflict are normal and natural. We gained forward thinking, visionary and creative people being drawn to our church. Our greatest loss was people who left the church before they were able to understand or accept why and how their church was changing. Through the Holy Spirit, the vitality pathway has brought this rural congregation a hope and a future." Mark Chapman, pastor, Countryside Covenant Church, LaBolt, South Dakota
---
"I served as solo pastor for Buffalo Covenant Church, a small (<100), inner-city, multicultural congregation from 2009 to 2012. Chief among the significant gains BCC experienced was the ability to acknowledge our current situation and trajectory as an at-risk congregation. Our work developing and implementing a behavioral covenant was transformative in how we related to one another. Finally, the pathway helped us cast a growing vision for mission to a very needy community. I would mention one significant one: we entered the pathway too late. After a thirty-year decline, the congregation simply did not have the people power, financial muscle, or time to sustain a complete turn-around. It was heartbreaking to see such growth in health and mission and yet to still have to lead the congregation through the process of closing its doors and becoming a Living Legacy congregation. Don't wait until it's too late! The earlier a culture of vitality is embraced, the better." Bea Radakovich, administrative coordinator for Start and Strengthen Churches, Evangelical Covenant Church
---
"Foothill Covenant Church is a semi-suburban congregation in the heart of Silicon Valley. The vitality pathway has helped us name where we are and where we need to go. It has encouraged us to create a new, healthier 'normal' for our interactions with each other. Our renewed health fills us with energy and optimism that God's Spirit will guide us into the future to become a missional church that embodies the life of Christ and his priorities. We have lost un-health, and some unhealthy elements in our body." Hans-Erik Nelson, senior pastor, Foothill Covenant Church
---
"Community Covenant Church, Eagle River, Alaska, is located in a suburb of Anchorage. The twenty-year-old congregation has a Sunday attendance of approximately five hundred. The vitality pathway has empowered our congregation to participate in a shared journey of becoming a healthy missional church. Several persons, having no previous church involvement, moved from being spectators to participants on vitality teams and continue leading church ministries. Our greatest gain has been our experience of vitality as a movement of the Holy Spirit. This is evidenced through the impact of a dynamic prayer renewal that is sweeping through our church. We are seeing Christ's hope and healing bring wholeness to those whose lives are being transformed through the power of the Holy Spirit! Our greatest challenge has been helping some members understand that congregational vitality is not a program that offers a quick fix but a Spirit-led journey of personal and corporate renewal that awakens vision and new possibilities. Consequently, there have been a few who have left the church because they desired more immediate results." Todd Michero, senior pastor, Community Covenant Church, Eagle River, Alaska
---
What has your congregation gained and lost in pursuit of vitality? What can other communities learn from your experience? Let us know in the comments section (link under title above).